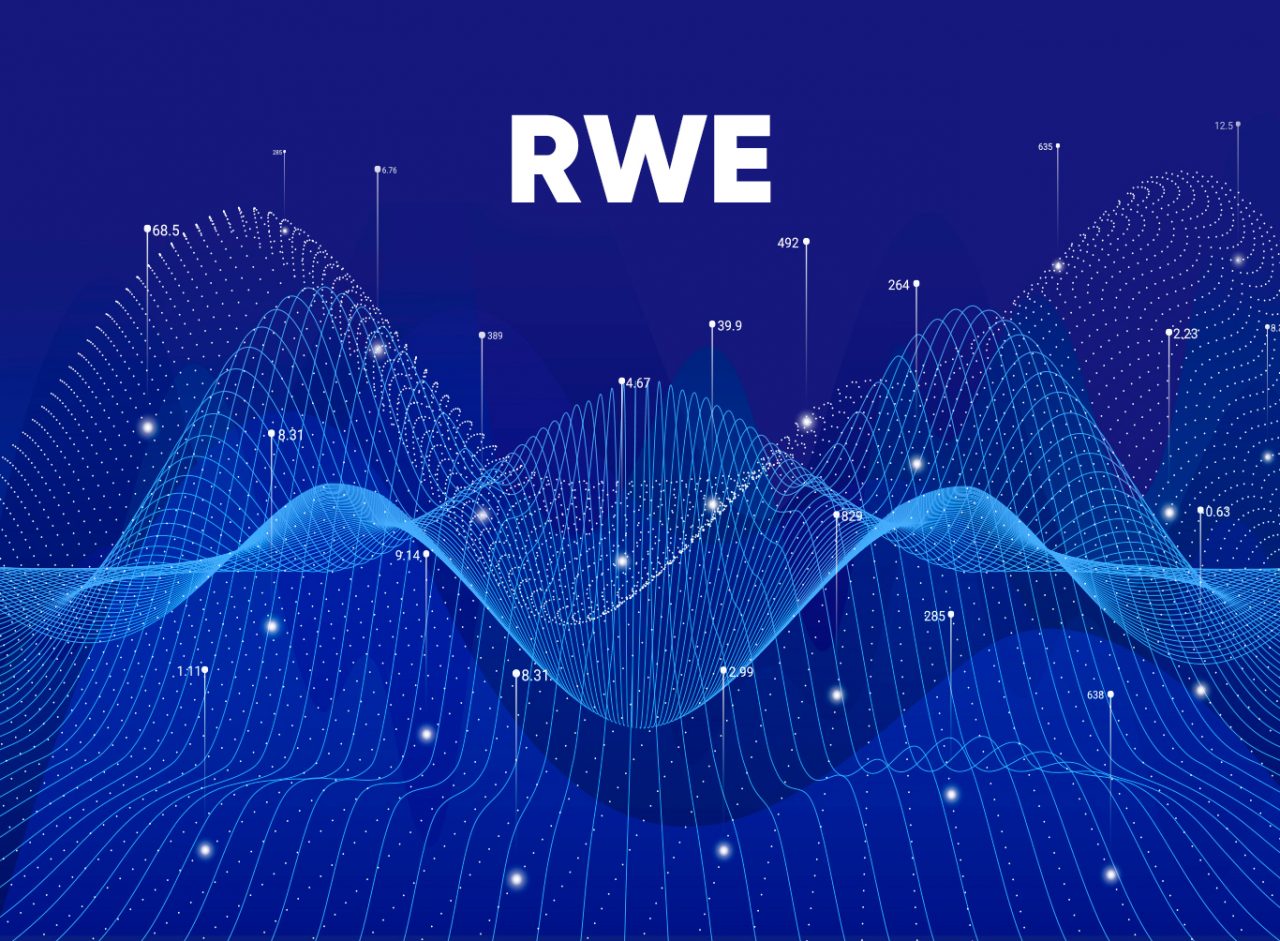 The aim of real-world evidence  (RWE), is to improve healthcare decision-making by complementing data generated from randomized controlled trials (RCTs). While RCTs come in handy to investigate the question 'Can this health technology work?', RWE is a powerful tool for answering the question 'Does this health technology actually work in routine clinical practice?'
What Is Real-World Evidence?
U.S. Food and Drug Administration (FDA) defines real-world evidence as the clinical evidence regarding the usage and potential benefits or risks of a medical product derived from analysis of real-world data (RWD). Thus, it is clear that to understand what real-world evidence in pharma is, we have also to delve into the topic of real-world data (RWD).
In 2022, UK's National Institute for Health and Care Excellence published its RWE Framework that sets out how RWE could inform health technology assessment.
What Is The Difference Between Real-World Evidence and Real-World Data and How Do They Work Together?
The terms 'real-world evidence' and 'real-world data' are often used interchangeably, which is wrong. Hence, it is time to break down the real-world data vs real-world evidence confusion.
Real-world data are the data relating to patient health status and/or the delivery of health care routinely collected from a variety of sources. For example, RWD can be accessed from:
electronic health records (EHRs) – clinical care course information,
patient-reported outcomes (PROs) – any information concerning a patient's health status that comes directly from the patient without the clinician's interpretation,
patient-generated health data – data generated from various devices, including mobile devices, that provide information on a patient's health status,
medical claims and billing data – utilization data from insurance claims,
product and disease registries,
observational studies,
patient-powered data – social media, patient advocacy groups/patient communities, patient-powered research networks, etc.
Real-world data is any data that is collected in the context of routine clinical care. And it is absolutely clear that real-world research can offer valuable insights that remain indistinct until raw data is not aggregated and analyzed with the use of appropriate methods to address a specific research question. So, to sum up, real-world evidence is a product of analyzed real-world data.
While these terms are not the same, they are inextricably linked – RWE cannot be generated without previously collected RWD, while RWD itself, without robust analytics that helps to synthesize RWE, has no practical value.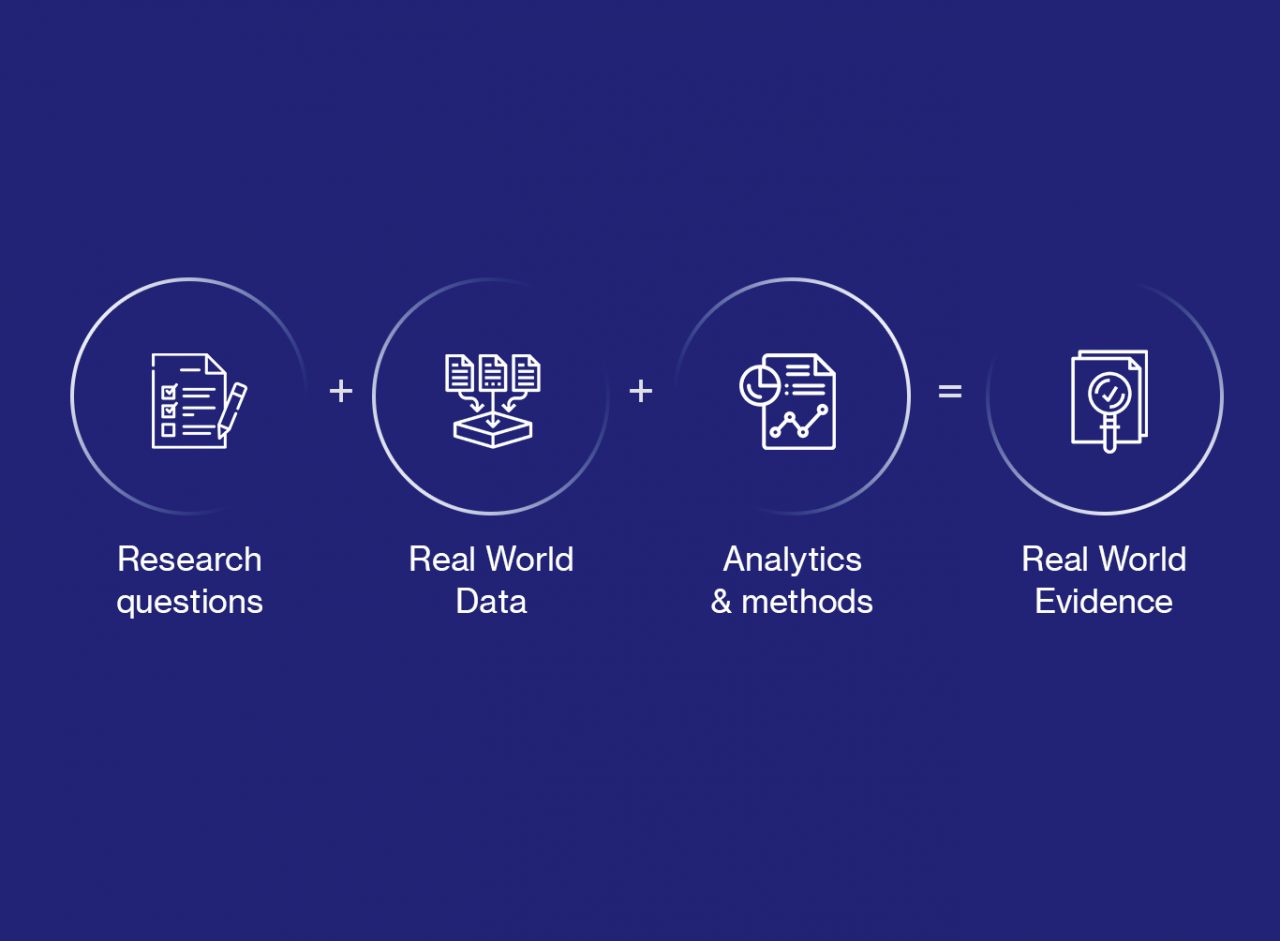 Why Is Real-World Evidence Important?
Here the answer is obvious: all stakeholders (patients, payers, pharma) are seeking the treatment which can provide the best outcomes in a REAL-world setting. In other words, clinical trials provide information about what is anticipated to happen, while what really happens – can be entirely another story. RWE is the tool that is meant to eliminate the gap between our expectations and real life. Thus, real-world evidence helps us to:
improve our understanding of what works for different types of patients, not only for a small segment of patients that were tested in a controlled environment,
examine how the treatment performs among specific sub-group of patients, for example, patients with comorbidities or patients of certain age groups,
obtain information on what happens to a patient over a lifetime horizon, not just throughout the RCT period, which is usually too short to track the entire patient journey,
enhance our knowledge of potential adverse events for their better management,
validate the results seen in regulatory clinical studies that initially supported approval with the post-approval validation process,
identify patients' key pain points and healthcare practice to boost the quality of healthcare and reduce costs to healthcare systems,
shape clinical development, uncover new treatment directions for specific conditions, develop early drug discovery plans, establish follow-on research planning, and inform medical communications of pharma companies.
To sum up, real-world evidence is a useful supplement to clinical trials, specifically gold-standard randomized controlled trials, which helps to make better-informed healthcare decisions, thus improving clinical practice and health outcomes for patients.
How Is Real-World Evidence In Pharma Used?
Pharma companies have been using real-world evidence for decades, realizing that RWE is a valuable tool not only to respond to the requests of various stakeholders but also to inform decision-making processes both on internal and external levels.
McKinsey & Company estimates that an average top-20 pharma company that adopted advanced RWE analytics across its whole value chain for in-market and pipeline products could unlock more than $300 million a year over the next three to five years.
Real-world studies and RWE data can play an important role across the pharma value chain:
Life Science Research
Life science researchers and biopharmaceutical companies are key stakeholders as they acquire RWE data with the aim to get additional insights into medication's use in routine clinical practice, considering the safety and efficacy of the investigated product. It is also worth noting that researchers may use RWE to identify potential patients and create proper inclusion criteria to inform pre-trial study design, as well as post-market surveillance.
Policy Makers and Regulators
RWE can help to improve evidence of economic value by demonstrating the value of treatment to a payer, comparing RCT data with RWE data to complement the dossier, and enabling outcomes-based pricing.
Health Plans and Payers
As we have already discussed, RWE provides valuable insights from real-world settings in addition to RCTs. That is why payers more often appeal to RWE for greater validity to allocate their resources in that way, which can provide value-based care outcomes.
Physicians and Healthcare Providers
RWE can help to improve pharmacovigilance through monitoring the safety profile of health technology, strengthen the evidence for differentiation (identify subgroups for which effect outperforms trials, analyze efficacy in under-studying populations), and improve adherence and PROs with digital tools.
How Is Data Used In Real-World Evidence?
We have already discussed how important real-world evidence is, so it is time to investigate how real-world evidence is used in the real world.
One of the real-world evidence use cases is the use of EHR data and postmarketing reports to expand the use of already approved Pfizer's Ibrance (palbociclib) to treat male breast cancer. Due to the rarity of breast cancer in males, there is a scarcity of clinical trials that include men, and as a result – lack of approved treatment options. Thus RWE came in handy to help address an unmet need for male breast cancer patients.
In turn, pharmaceutical company AstraZeneca conducted the first large real-world evidence study of more than 300,000 patients to evaluate the risk of hospitalization for heart failure and death from any cause in patients with type-2 diabetes (T2D) receiving treatment with a newer class of diabetes medicines, SGLT-2 inhibitors (SGLT-2i). The results showed that treatment with SGLT-2i reduced all-cause mortality by 51% and the risk of hospitalization for heart failure by 39%.
Real-World Evidence and Digital Health Outcomes
While RWE can help create efficient healthcare systems that are focused on patients, Digital Health Outcomes team expertise in real-world data can help you to create an interactive health economic impact model and ePRO (Electornic Patient Reported Outcomes) apps to inform decision-making processes and evidence generation.
References: