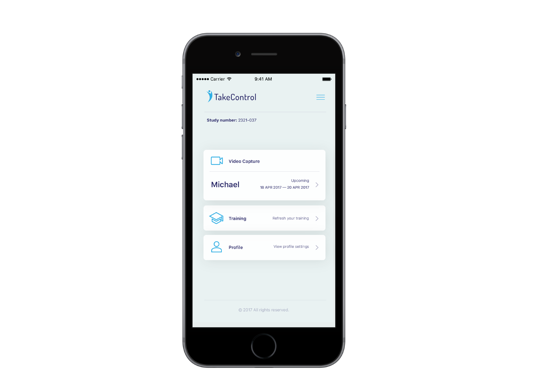 Mobile apps and study portals with CFR 21 Part 11 compliance, infrastructure, and process, developed specifically for the biopharma R&D organisation. Meet us at ISPOR in Boston to learn more about our mClinical Research software and consulting offerings.
Digital Health Outcomes in collaboration with Daylan Digital LLC developed iTakeControl – mClinical platform that delivers a proven user engagement and study management environment for patients, caregivers, and study sponsors. This platform provides compliant educational, study, and data collection and visualisation ecosystem for Phase III-IV trials, compliant training, and real-world disease management.
The platform also provides easy to use access and complete mobile training and learning programs. Training on Process, Procedures, Policies, Clinical Programs, Trial Management or Participation and other components required for compliant study submission to regulatory authorities.
Please pass by our booth at ISPOR 22nd Annual International Meeting in Boston, if you are interested to learn more.