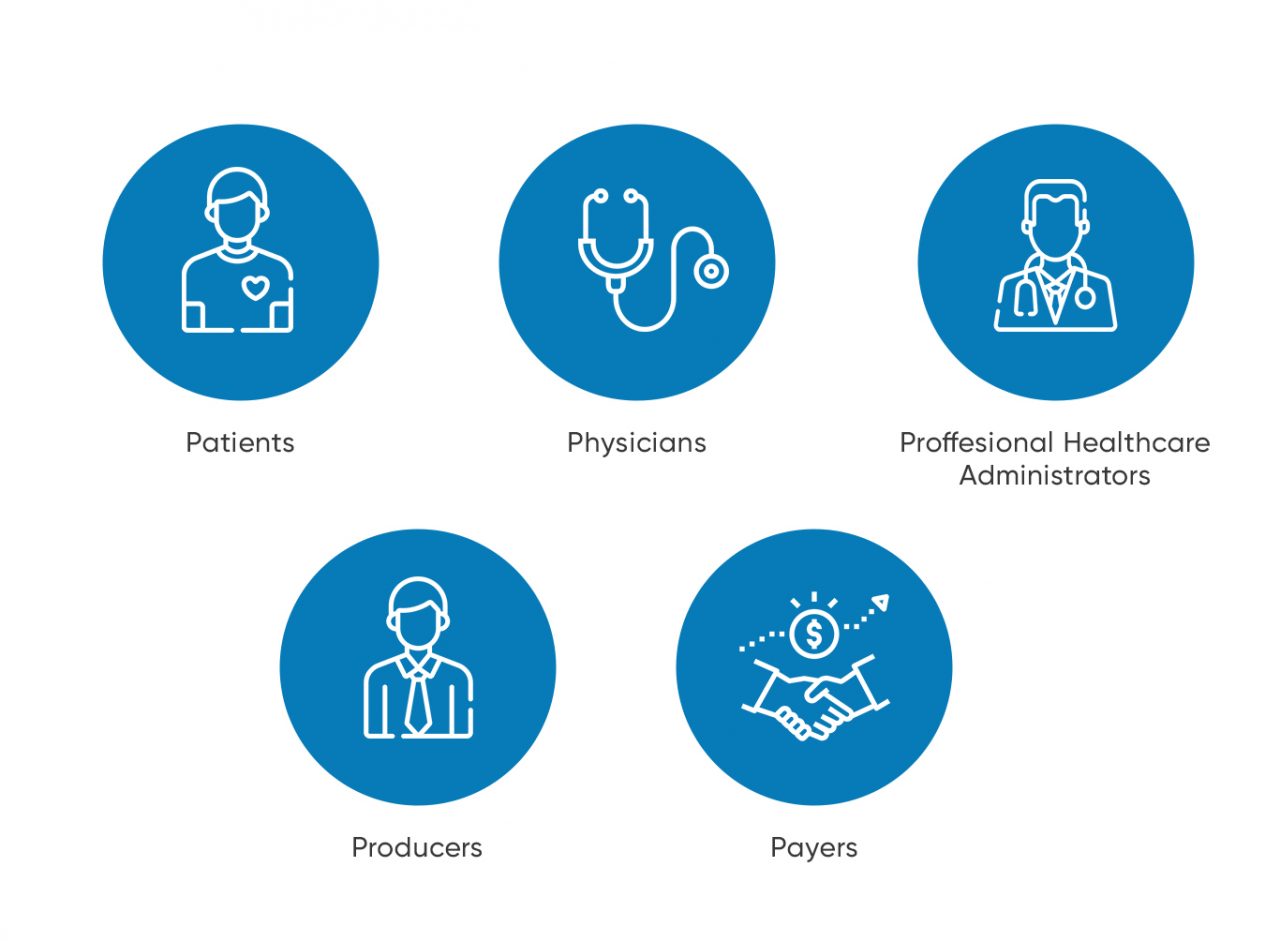 Launching a new product in the field of biopharma is a challenge not only for a drug manufacturer, that is pharmaceutical company, but also for marketers working to demonstrate the value. The reason is quite simple: there are several stakeholders who communicate in the process of launching a product on the market – the manufacturer itself, healthcare professionals who will prescribe it to a patient, and a patient who wants to be treated successfully. For this, the most effective idea is to create an effective pharma value proposition. Let's talk briefly about what is a value proposition and how it impacts the audience.
What Is Pharma Value and What Should You Know About It
Each product has its value, so only in that case it will be successful and gain profit for its creators. As Zippia statistics claims, the potential amount of the pharmaceutical market in the US in further 3 years may reach $605 billion. For pharma products, which are quite a wide range of commodities intended for healthcare purposes, this value is not just one and only. Moreover, from the point of view of a manufacturer, the merits of the product can be clear enough yet without a proper pharmaceutical product value offered to a customer, all these benefits may pass by and stay unnoticed by a patient.
So there should be a clearly developed pharmaceutical value strategy that will bring results in the economic development of a product in the field of biopharma. In fact, this is the creation of an offer for potential buyers, which shows the benefits of the product from several sides at once:
clinical value reduction of morbidity and mortality
economic value representing affordable budget impact and cost-effectiveness of the product
societal value representing fair access and reducing horizontal and vertical inequity in healthcare delivery and financing
If a pharmaceutical payer value proposition is successfully developed, the prospects for the product become far-reaching. And this, in turn, is beneficial both for the pharmaceutical companies themselves and for retailers, healthcare representatives, and, of course, the patients themselves, who learn about the new medicine and get the opportunity to improve their well-being, and in especially critical cases, save their lives, and health.
Pharma Value from the Point of View of a Manufacturer
Usually, several groups of specialists work on the development of medical products. Directly, pharmacists and researchers focus on active ingredients, their effectiveness, additional components, etc. The process takes several successive stages, from primary research to testing the finished drug in a clinical environment. For drug manufacturers, the number one payer value is efficiency. But what happens from the buyer's point of view?
Pharma Value from the Point of View of a Patient
It is not enough for patients just to know there is a medical product that solves their problem. One more reason for whether to buy it is the budget impact. Besides, the market is overloaded by offers and heavy advertisement campaigns. Therefore, in the value proposition, the effectiveness should go altogether with economical grounding. Maybe, when we talk about the unique product that still has no analogs in the market, this can be neglected but in terms of the high competition that is the fact today, a pharmaceutical product should be economically grounded to be a success.
Pharma Value from the Point of View of a Healthcare Industry
There is another side of the coin that must be taken into account when compiling a payer value proposition. This is in the interest of healthcare organizations. Most drugs do not enter the market just as-is, they require a specialist's prescription. And from the point of view of healthcare organizations and their representatives, for a medical compound, important prescribing factors are not only efficiency and current price but also safety, tolerance to certain factors, ease of use, the ability to combine therapy with other drugs, the presence of contraindications, and many other factors.
So, to summarize what payer value is in the pharmaceutical industry, here are the components of this concept:
high-quality evidence;
cost-efficiency;
justification for the prescription.
And after allocating these components, marketers can begin to form a payer value strategy for a certain product.
Some Benefits of the Payer's Value Proposition
Besides the complexity and overall background that the pharma payer value proposition has, there are also huge benefits that approach has for the industry as a whole and for its representatives particularly.
there are several scenarios, so the pharma and medical device manufacturers can choose the most relevant. For example, there is a choice between a cost-driven market access value proposition and an efficiency-driven one;
an opportunity to represent the product in the market from scratch fully covers all the expenses the manufacturer could face when drawing a value proposition;
correct payer value proposition leaves competitors behind.
These are only the peak of an iceberg the industry faces each day.
How to Form a Correct Payer Value Proposition
There are 5 basic steps you can adhere to when starting the process of drawing up a value for pharmaceutical products.
Combine credible evidence with reasons for a purchase. Customer is attracted by a narrative not by clinical results as they can be non-obvious.
Start at the early stages. Waiting for the final results is the wrong strategy. Forming a strong strategy from the very start works better. The best start is when the product is in the pre-clinical stage of development.
Payer landscaping definition is a must. Your medical devices may be useful for a small audience so it is necessary to develop the portrait of a potential customer to focus on the merits the product brings. For a launching product market access department from a manufacturer side has to differentiate between national Health Technology Assessment (HTA) processes and subnational submissions.
Defining roles and responsibilities are essential. When you are forming the payer value, it is necessary to start with your team. There are epidemiologists, clinicians, health economists and commercial professionals who may be responsible for the product launch.
Working throughout all the stages of development is crucial. For the last stage, you may need to develop a strong HEOR plan to meet both health economics and proven efficiency results in various forms of value proposition and demonstration (dossiers, value tools). The aim is to achieve transparent decision-making, fair pricing and access for the largest amounts of patients who have the capacity to release benefits obtained from taking certain health interventions.
Making an Example of Payer Value Proposition in Pharma
Let's finish our report by taking healthcare value proposition examples. The most obvious idea is to focus on the main effect the drug has and its bright sides according to competitors' offers. This may sound something like that:
this compound provides a 10% higher effect on heart stroke prevention than competitors;
this drug provides a 10 lbs weight decrease, according to research conducted by a certain healthcare authority;
this anti-inflammatory pill provides faster pain relief than competitors' products.
The idea is to highlight specific features and prove them by data
The creation of pharma value propositions is not an easy task, yet it is necessary to make the product seen by the customer. Taking into account specific needs and expectations of various categories of customers and markets is the main goal of a marketer who faces the task.