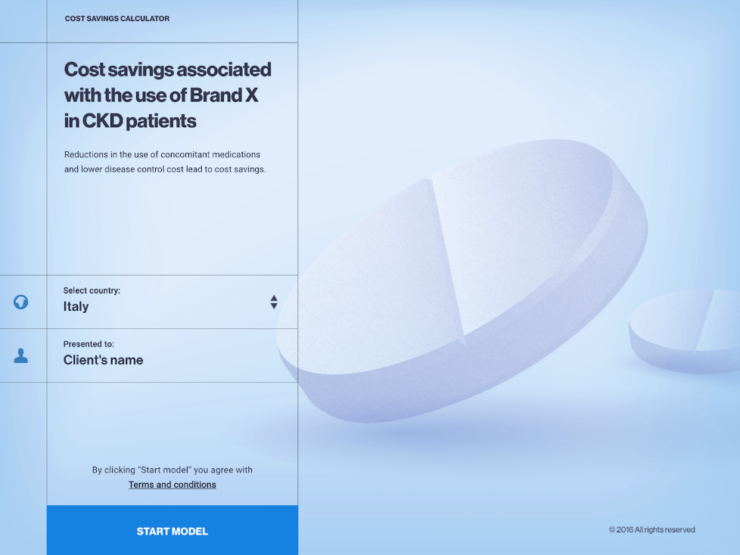 Pharma and medical devices companies put a lot of effort into development of their product value story. The value story often takes a form of an MS Excel file or a PowerPoint deck containing detailed information on burden of illness, product profile, clinical differentiators and health outcomes.
The question is – do these conventional document formats communicate product value story effectively ? Most probably not. With modern digital tools Key Account Managers (KAM) and Medical Science Liaisons (MSL) can present health data and evidence to payers and healthcare providers more effectively.
Engaging payers and providers with digital tools and iPad apps
First of all an in-depth analysis of external audiences and ways of reps engagement is made. Clear identification of target personas and key external stakeholder groups define the types of economic and clinical value messages that need to be presented. This leads to content clustering into payer (provider) archetypes. Different content and specially tailored message for each archetype is key.
Results adaptability for health economics models is also vital. Often life sciences companies define only single national economic case – budget impact or cost-effectiveness model results. However, messaging needs to be adapted for each payer setting, such as a particular hospital. Reps often feel uncomfortable tweaking complex and bulky MS Excel models to derive tailored results fitted for specific payer settings. Moreover, MS Excel wasn't created for communications. Models need to reflect actual payer cost data, population size and treatment pathways. iPad or Web based health economics budget impact models are the tools of choice for many pharma and device companies. They provide a powerful communications medium and ease model input parameters adaptability (see figure below).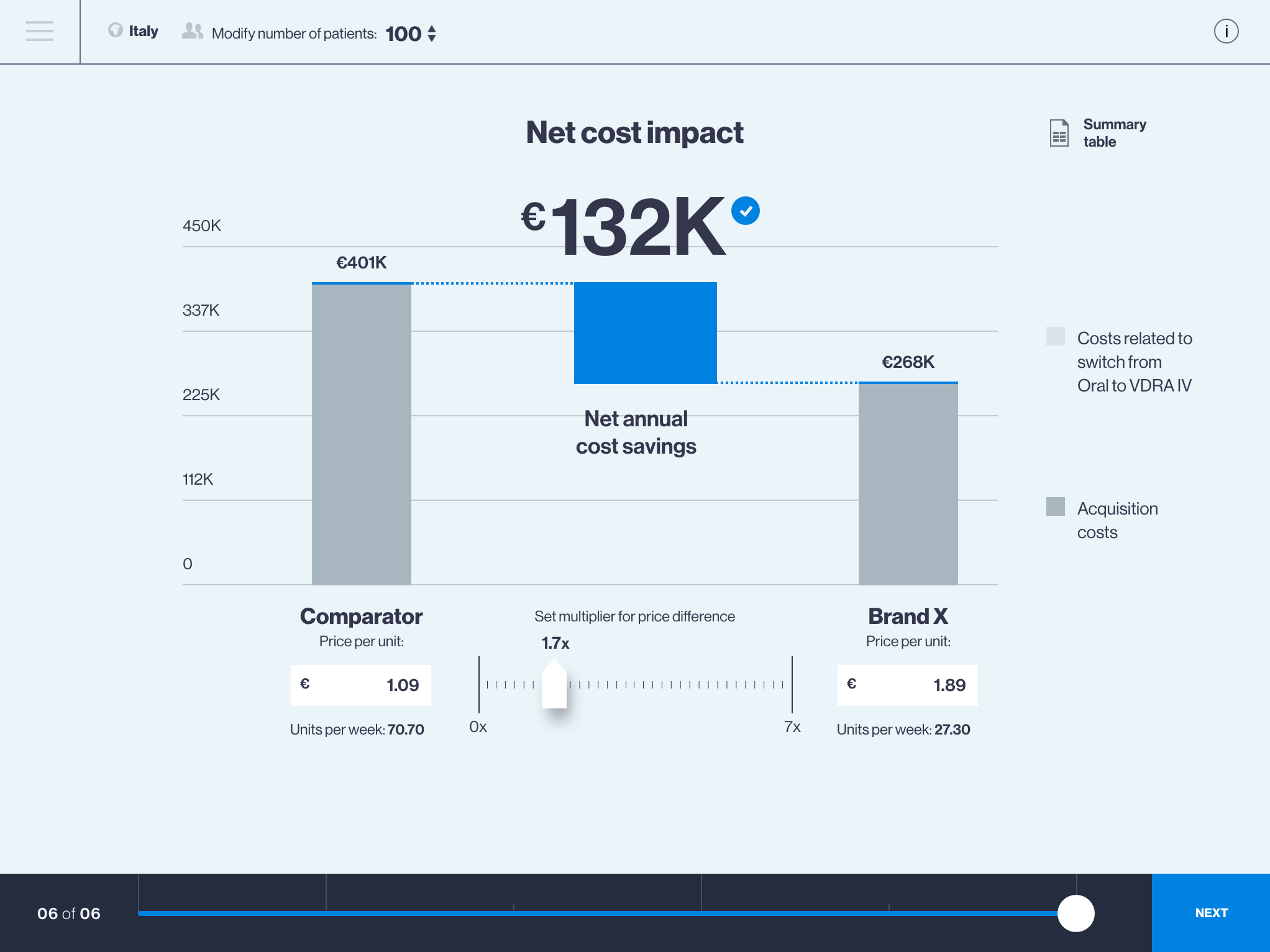 Closed loop marketing and analytics
In-depth analytics is also key. Often the tools are rolled out without any supervision or understanding of actual usage. Automated usage analytics and extraction of external stakeholders perceptions of the presented content can reveal lots of useful insights and help guide ongoing training support needs.
Probably the most important element of digital communication campaign success is proper affiliates and end users (KAM, MSL) training. It is essential to start engaging end users in the early stages of interactive tools development. They usually provide valuable opinions and feedback regarding how to present the content in the most effective manner. Once the tool is developed, global departments should better supervise local affiliates in tool usage.
Integration into third-party CRM/CLM systems like Veeva, Skura, Agnitio or Cegedim is usually required by pharma companies, hence digital suppliers need to design their tools as isolated point solutions that could be embedded in the platforms mentioned above.
Finally, goal-driven design can substantially improve clarity and ease of content perception by both internal and external audiences, while design language (scientific or marketing-oriented) talks to external audiences and end users in a clear fashion.