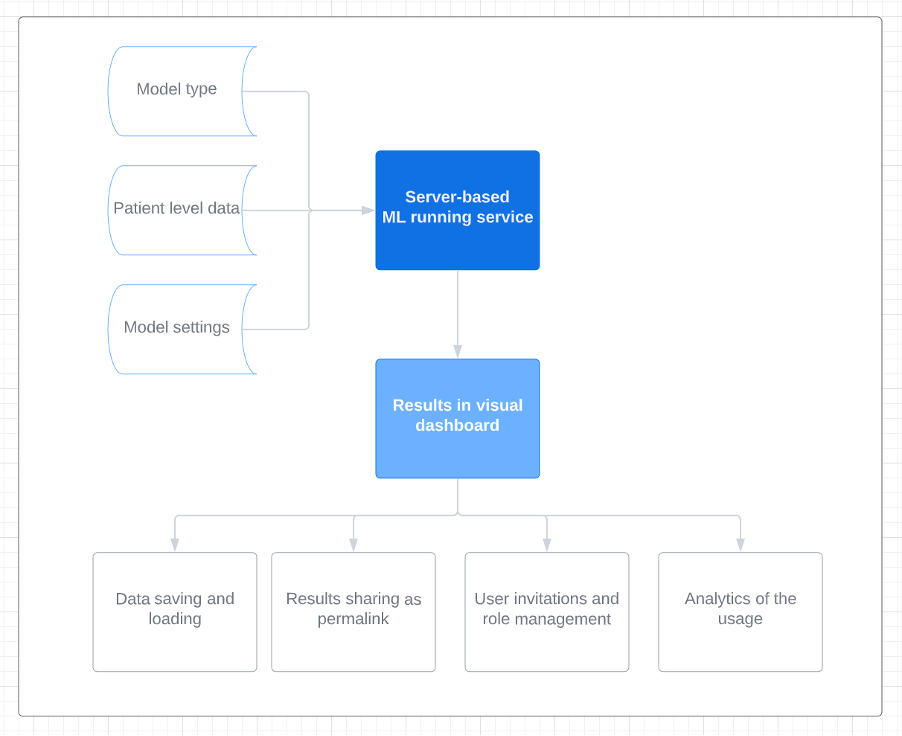 The year 2022 started difficult here in Ukraine, although there are positive news and developments with new partners. We were approached by TriNetX Oncology GmbH (Freiburg im Breisgau, Germany) and CancerDataNet GmbH (Basel, Switzerland) with the proposition to collaboratively establish a service for running prognostic modelling based on the Machine Learning models they develop.
Here at Digital Health Outcomes, we know quite well how to run models on the web, that includes Matlab models, Excel models and now we are dealing with models in Python. So, the project objective was to deploy a custom-built ML model on the web and allow multiple users for running and saving simulations simultaneously.
The project was delivered in 1-month time. We have successfully used flexible and scalable Kubernetes environment and added a new service that is based on HTML page view. As a result, we produced Minimum Viable Product (MVP)  that will be presented at ISPOR in Vienna! Please pass by the booth number X1-107 (TriNetX) to meet the CancerDataNet team and learn more about this service.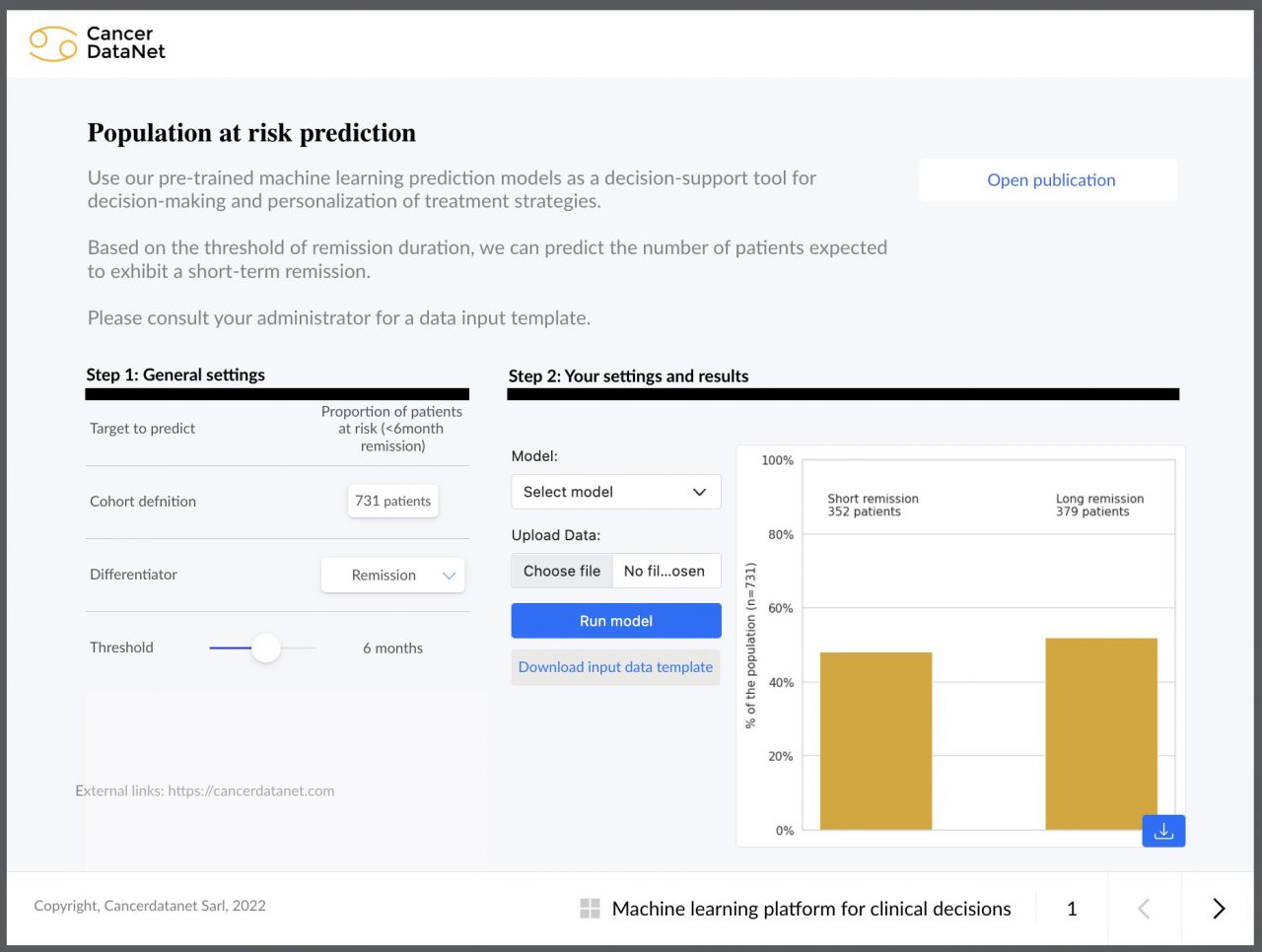 What is coming next? We are developing another two dashboards that will present Kaplan-Meier curves and survival analysis.
So, what are the benefits of deploying your ML models on the web:
Use validated and pretrained models to make your own predictions with regards to line of therapy or other research questions
Constantly improve accuracy by leveraging robust Multiple Myeloma patient dataset
Share your simulations and finding with the team
Collect comments and feedback in user-friendly format
Save your simulations to be reused in future
Generate reports and analyze usage of the tool
Centrally manage your users, datasets, and models
Enjoy ISPOR and look forward to meeting you all! Stay safe.
Digital Health Outcomes Team