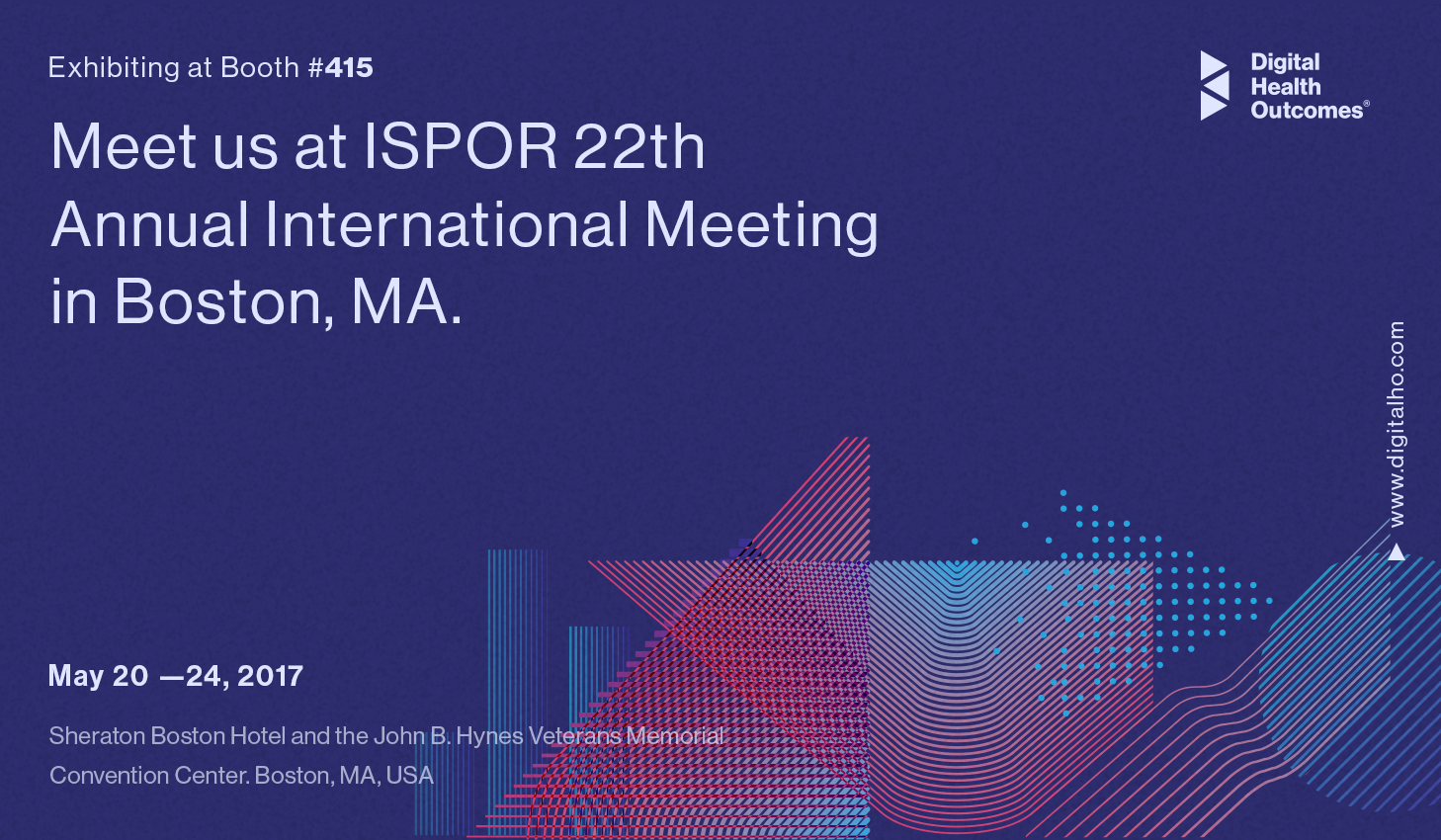 Digital Health Outcomes exhibiting at ISPOR in Boston, MA
Please pass by our Digital Health Outcomes booth #415 to speak about approaches to accelerating digital transformation in your organisation. Our team of experts will be presenting market access support platforms, interactive health economics models, value tools and other technology and design solutions for health economics, clinical and regulatory needs.
Apart from our core modelling, data and value story visualisation services and tools for Market Access and HEOR we will be presenting a set of new solutions for Electronic Data Capture and ePRO powered by mHealth apps.